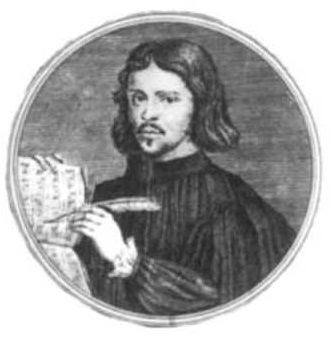 There were at least 25 composers of the period whose work survives - often only a small amount of it. 
Many were either church musicians or musical tutors in large households, since such patronage was the only option for a musical career.
Here are brief bios of a few of those whose works we sing:
John Bennet (c.1575 – after 1614) – very little is known, but he probably knew the composer John Dowland, in homage to whom he wrote "Weep O Mine Eyes".
John Farmer (c. 1570 – c. 1601) – organist at two Dublin cathedrals, patron the Earl of Oxford
Orlando Gibbons (c1583–1625) – famous for his church music and keyboard compositions.  He became organist at the Chapel Royal, with Thomas Tomkins (see below) as his deputy.  His best known madrigal is The Silver Swan – possibly the best-known work of the genre.
...
Thomas Greaves (fl. 1604) - very little is known, but he was a lutenist to Sir Henry Pierrepont.
Thomas Morley (c. 1558 – 1602) – from Norwich, he was possibly taught by William Byrd, organist at St Paul's cathedral. Likely to have met Shakespeare, and set 'It was a lover and his lass' to music.
Thomas Tomkins (1572 – 1656) – born in Pembrokeshire, and taught by William Byrd. He settled down as organist and choirmaster at Worcester cathedral, where he lived through the civil war, meeting with some difficulties, being a committed Royalist.
Thomas Weelkes (c1576-1623) – born in Sussex, father was probably a clergyman. He started writing madrigals very early, and later became organist at Chichester Cathedral, writing a huge quantity of music for Anglican services.  His drinking and consequent behaviour caused some upset with the cathedral authorities - at one point he was charged with "urinating on the Dean from the organ loft during Evensong".  Amazingly he managed to keep his job until his early death shortly after that of his wife.
John Wilbye (1574 – 1638) – perhaps the most famous of the English Madrigalists.  Son of a tanner from Suffolk and became musician to the Cornwalllis household at Bury St Edmunds.